For generations Think! have been developing shoes for the joy of designing with a commitment to loving details and have a passion for the art of making shoes by hand.
The main aim of Think! shoes is to be good for the feet. Their shoe designs and insoles make no compromise when it comes to fitting the shape of the human foot to ensure that healthy feet stay that way. Think! use vegetable tanned leather of European origin for all the parts of their shoes that come into direct contact with the foot. They rely on renewable raw materials such as natural rubber & cork. They act in an ecologically sustainable manner and guarantee that their manufacturing steps are environmentally friendly and they conserve resources where possible.
Aida in Navy  £169
Delicia in Ice  £149
Delicia in Sand  £159
Guad Lace in Grey  £159
Aida Shoeboot Black  £169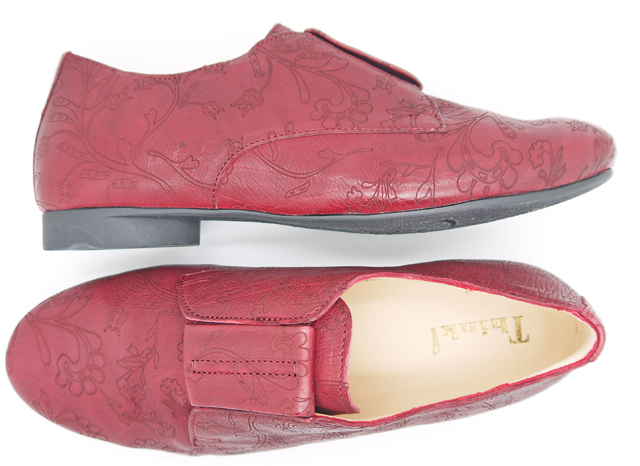 Guad Slip on in Red  £159
Dumia in Grey  £99 SALE £49.50 sizes 40 & 42
Dumia in Ivory and Multi  £109  SALE £54.50 Sizes 36, 39, 41 & 42
Camilla Velcro Mule Sandal in Pale Pink Mule  £115  SALE £57.50
Size 42 only
Camilla Velcro Mule Sandal in Grey  £115  SALE £57.50
Size 41 only
Bluza in Blues  £115  SALE  £57.50  Size 42 only
Chilli Slip On in Black Leather  £139  SALE  £69.50  Size 37 only
.